Meet Dr. Amo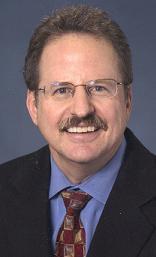 Richard K. Amo D.D.S.
Dr. Richard Amo graduated from the University of Davis with a Bachelor of Science Degree in 1975. He then went on to dental school at the University of the Pacific School of Dentistry in San Francisco, California where he graduated in 1978.
After graduation Dr. Amo returned to Orange County, where he was raised, to start up his dental practice in Fullerton. He served on the Board of Directors at St. Jude from 2005-2010 where he was awarded the Presidents Accommodation. He is a member of the American Dental Association and the Orange County Dental Society where he served as President in 1999. He served on the medical staff for World Cup Soccer in 1994. He's a member of the Kovats Academy of General Dentistry of Prosthodontic Research, and the North Orange County Implant Study Club. He also served as a part-time clinical instructor at USC School of Dentistry for 11 years.
He is also a FAGD Dentist. (FAGD - Fellow of the Academy of General Dentistry) - General dentists do not specialize in any one facet of dentistry. According to the AGD, an FAGD "has been recognized by other dentists as a leader who is committed to quality patient care through continuing dental education." An FAGD dentist must earn a minimum of 500 approved continuing dental education credits and pass a comprehensive 400-question examination; and must also be an Academy of General Dentistry member for five continuous years.
Dr. Amo is an avid USC fan! In his spare time he enjoys spending time with his wife Angela and two daughters. When he's not watching one of his girls sporting events or theatre performances he enjoys going to the movies and eating at local restaurants.
Fullerton Dentist | Richard K. Amo DDS